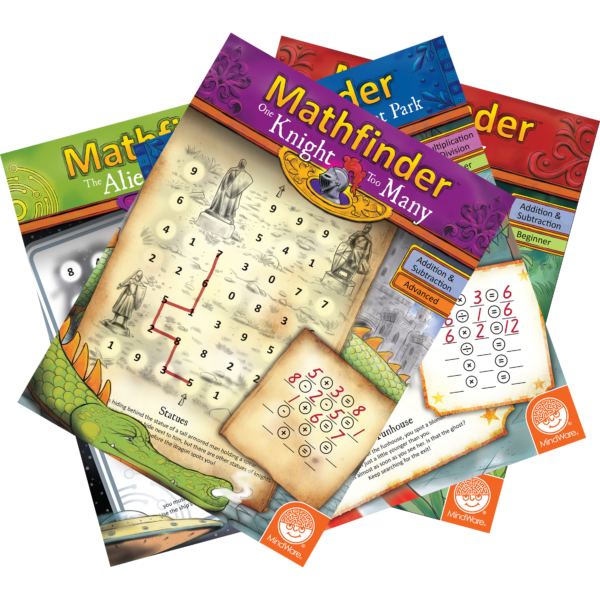 Mathfinder Books: Set of Four
by MindWare
€

62.59
Out of stock
Suited to: 8+
Be notified when this product is in stock.
This intriguing story is a totally engaging new way to build arithmetic skills. The clever mystery is filled with math problems; solve the equations to work your way along the pathway that runs through the book, bringing you one step closer to solving the riddle at the end! Set of four books includes The Ghost in the Ruby (easy addition/subtraction), The Haunted Amusement Park (easy multiplication/division), One Knight Too Many (advanced addition/subtraction) and The Alien Encounter (advanced multiplication/division).
Buy individually or save more than 10% and buy all four!