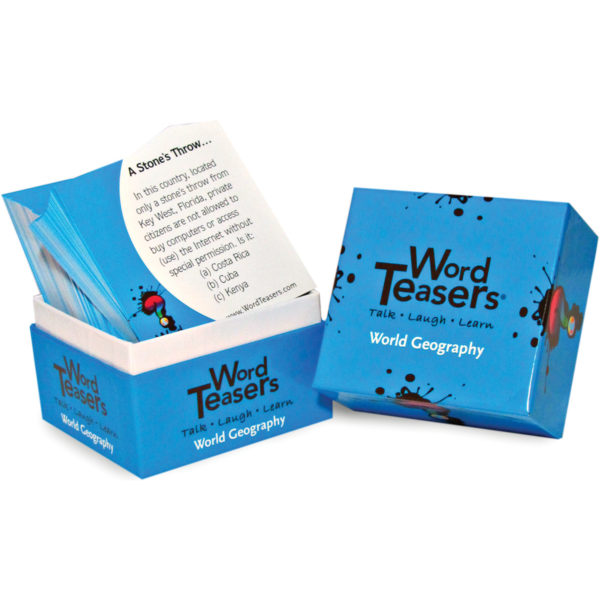 €

20.86
In stock
Suited to: 8 to adult
Introduce your children to the enjoyment of learning about different countries and their cultures with this great new card game. This little blue box is jam-packed with 150 multiple choice questions that touch on all elements of geography. From continents to countries, capital cities to population and life expectancy to literacy levels.  WorldTeasers Geography is a great game to get children excited about the world around them…and for geography revision for their parents!
Do you know, for example:
1. Which city lies across two continents?

a) Nairobi, b) Istanbul, c) Mexico City?

2. Which country used to be known as Siam?

a) Bolivia, b) Thailand, c) Barbados?

3. Which country means "land of the pure"?

a) Peru, b) Pakistan or c) Pachyderm?
[Answer: 1) b, 2) b, 3) b]
Enriches vocabulary
Improves spelling
Encourages affinity to letters, words, languages
Language – English