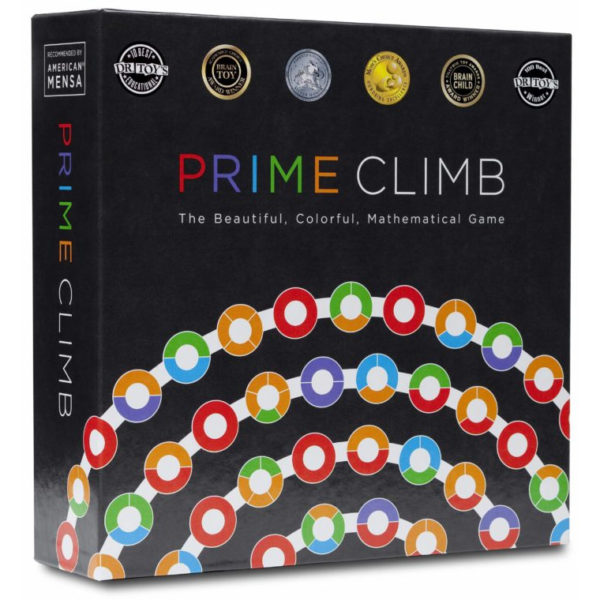 45.00

CHF

Out of stock
Suited to: 10 to adult
Be notified when this product is in stock.
Prime Climb is a beautiful colourful mathematical game!
Prime Climb is a perfect game for ages 10+ (or 8+ with adult guidance) to explore mathematical structure in multiplication, division, and prime numbers in a fast-paced, dynamic game of strategy and luck. Great for home or school!
For 2-4 players.
Prime Climb has received rave reviews, a raft of awards, and thousands of fans.
Multilingual instructions available online.