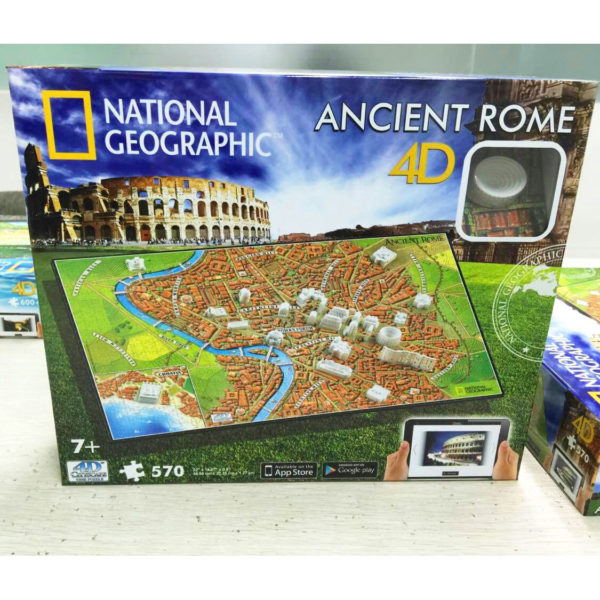 €

41.72
Available on backorder
Suited to: 7 to adult
Be notified when this product is in stock.
Unlock the secrets of Ancient Rome with National Geographic Ancient Rome, the world's first multi-layer Jigsaw Puzzle that teaches history with its interactive puzzle app! The first layer is a traditional jigsaw puzzle of the city map (approximately 600 puzzle pieces), while the second layer contains model replica monuments and buildings, to showcase the landscape of the city in the ancient era. Once these two levels are done, the 4D National Geographic App allows your child to interact with the puzzle digitally, learning key facts and viewing beautiful, relevant images of each structure. Your child can self-test with the interactive Trivia feature. This free App is available to download from both the Apple App Store and the Google Play Store.
Skills:
Improves memorization
Learn about Geography, History and Architecture
Language – French, German & English
Assembled Dimensions: 15″ L x 22″ W x .5″ H