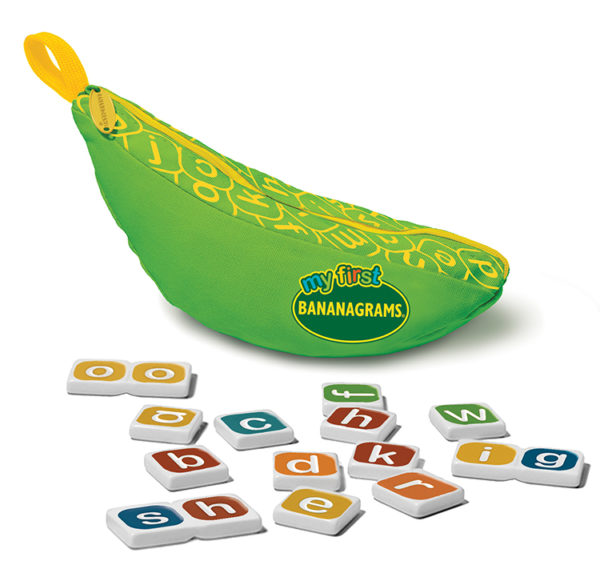 25.00

CHF

In stock
Suited to: 4+
This junior version of the classic Bananagrams game is designed to encourage younger children's interest in letters and word games. The tiles are colored to help children distinguish between them and there are double tiles to help word composition. The game starts with each child taking 15 tiles from the pile (face down). Each player starts to build a grid of words, like a crossword puzzle. If they can't go, they can switch out a tile for another one. The first one to use all 15 tiles wins.
Improves letter recognition
Promotes early reading skills
Develops spelling
This banana includes 80 single tiles, 13 double-letter tiles, instructions, and an attractive green zip-up case to carry Bananagrams anywhere.