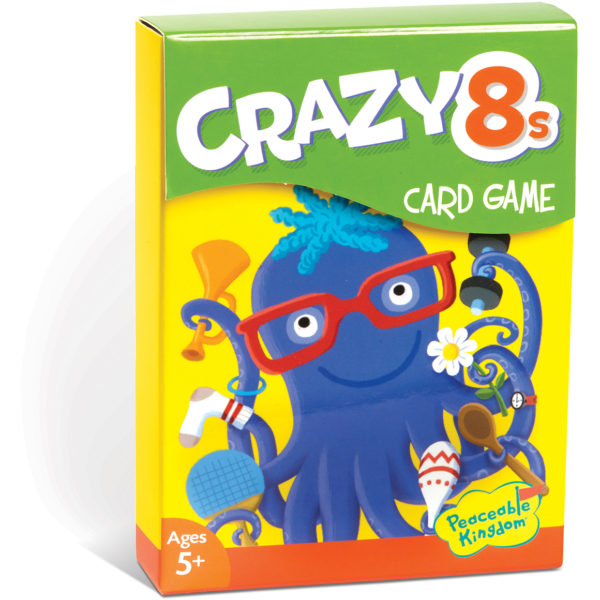 €

14.46
In stock
Suited to: 5+
Can you be the first to get rid of all of your cards? Crazy 8s is a quick-thinking, fast-acting card game where losing is winning and the 8s will drive you crazy!
A favourite game in a favourite theme! It's just the right level of challenge for kids to play on their own – no adults needed!
For 2-4 players.
INCLUDES: 48 cards and instructions, including game variations.