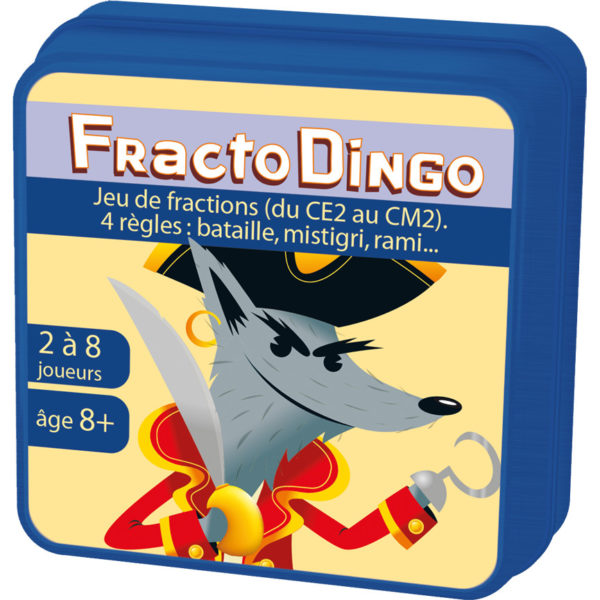 15.00

CHF

Out of stock
Suited to: 8+
Get an alert when the product is in stock:
Learning fractions takes on a whole new dimension with this dynamic family card game that invites children to learn while they play. Shiver-metimbers, imagine you are Long John Silver on the high seas with a treasure trove of jewels. Divvy up the loot with your fellow pirates fairly, or you could risk walking the plank? There are also games of battleships, poker and rummy in this multi-game set that will keep children working their fractions for hours on end. Ideal for 2 to 8 players between the ages of 8 to 12.
Skills:
Encourages affinity to mathematics
Teaches fractions from Grades 2 to 5
Language – French
For 2 to 8 players.